Search Engine Optimization (SEO) profession is getting highly popular in Dubai as today's businesses are more focused on appearing at the top on search engines like Google and Bing. They are relying on online consumers to boost their sales and profits. Since the majority of clicks go to the businesses at the top in the first Search Engine Results Page (SERP), this leads to the creation of umpteen job opportunities in SEO.
If you are passionate about SEO and want to make your career in this field, you must know how to choose the right institute in Dubai to get intensive training on SEO and earn SEO certification.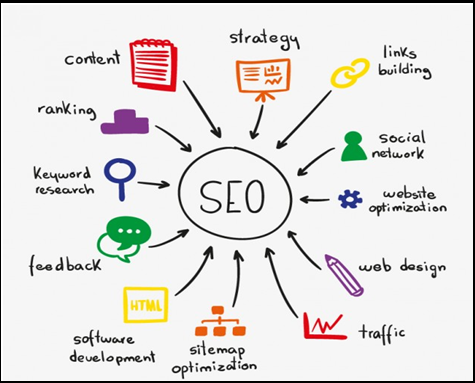 Here are a few tips that will help you select the best SEO training institute in Dubai. 
Real-Time SEO training and Certificate are a must
To understand SEO better and get hands-on experience in SEO, choose an institute based on whether it provides real-time SEO training and certificate. If it also offers web optimization knowledge, then it will be an added advantage for you. Getting real-time training and SEO certification is crucial to be confident in what you want to be and to prove your credibility in the market. 
Are you getting Job Placement Assistance? 
Reputable SEO training institutes also help beyond training. While a high-quality SEO course is more important, assistance with job placement will give you peace of mind. The institute should give you the opportunity to connect with companies looking for certified SEO interns and SEO professionals.
However, be wary of the institutes who want to attract students and other people interested in learning SEO by advertising "100% job placements".
Check if SEO Syllabus Is Updated
This is one of the most important things you need to check before joining SEO training. SEO is an ever-evolving discipline, and its strategies continuously change based on the latest Google algorithm updates and current scenario in the real world.
For instance, Google rolled out a featured snippet de-duplication update recently. Consequently, a featured snippet result is now positioned as Rank 1 rather than Rank 0, and that result won't reappear on the same page as it did before the update. Besides, the current coronavirus pandemic has pushed businesses to reform their SEO strategies. All these aspects make a significant impact on how SEO should be done.
Besides, their syllabus must cover topics such as:
Keyword research tools and tactics
Positive and Negative SEO factors
How to target the right audience
How to understand Google Analytics
Introduction to WebMaster Tool
Creation of SEO reports
Introduction to Major Google updates
Video Optimization
So, make sure that you receive the most updated program.
Find Out If SEO Trainers Are Experienced.
You must know if the SEO trainer who will be training you is certified, experienced, and knowledgeable. Ask how many projects they have worked on, how many students they have trained, and how they stay updated and relevant with current SEO updates and topics. 
Know That a Top Ranked Institute Is Not Necessarily Suitable for You.
Many training institutes get their website optimized to appear on the top, but a top rank doesn't guarantee quality SEO training. So, check for their track records, content on their website, student success rates, and testimonials.
All these points will help you select a reliable and reputable training institute in Dubai to get SEO training and obtain SEO certification upon completion.
Do you want to become a certified professional Search Engine Optimization specialist? Contact us to get started today.