About the Corporate Training
The shift in buying behavior over the last decade has made Digital Marketing the heart of marketing strategy. For better revenue growth expectancy, and expansion to strong, better, and farther reaching markets both locally and overseas, enterprises, corporations, and organizations are now investing more and more into Digital Marketing.
Corporate and organization, regardless of its size or industry, use Digital Marketing techniques and tools to create better opportunities for expanding their workforce and business into the modern world.
Every business or organization has different requirements, strategies, and intentions. Numerous other factors play a vital role in marketing. And this difference leads to the use of customized digital marketing solutions for generating effective marketing strategies.
The Digital Almighty corporate training sessions are completely customized to help marketers and companies promote brands and products online and by other digital channels as well. Our training schedule enhances the retention and capacity of the team members. We train people with the latest technologies and best digital tools to help boost business' online visibility to the fullest extent.
Our consultants work with the company exclusively to design and develop the best digital training program that benefits the complete team and the organization.
You must be aware of terms like Return On Investment (ROI), Bounce Rate, CPA (Cost Per Acquisition), Key Performance Indicator (KPI), and countless others, right? Connect with us to get fully digitized and grow your business!
Digital Marketing training for corporates

50+
Veteran Industry Trainers

16+
Years of Experience

55+
Countries Touched

450+
In-House Workshops

250+
Brands Associated

6+
Corporate Partners

3,000+
Online Training Programs

150K+
Total Training Hours

35,000+
Professionals Trained
Who can attend this Training?
Anyone who has an aspiration to learn can attend, there are no certain boundaries or any particular pre-requisites required for this. This would be ideal course for
Sales Team
Entrepreneurs
Advertising and Branding Team
Marketing Team
Digital Marketing Team
Board of Directors
Communication and PR
CRM Team
Customer Service Team
Course Features: Full-time Placement Assurance* on program completion No Cost EMI Option One-on-One Career Mentorship Course description: The Digital Marketing Specialist Certification in Web Analytics is designed to transform you into a digital powerhouse with in-depth expertise in every bit of online marketing. The training is structured around a proven…
Sanchit Jain
I grew my business website's traffic to 400% thanks to Digital Almighty SEO and I have launched several other websites and doubled my incomes in a span of few months. I have also recommended this course to multiple people. A must enroll course if you plan to become an internet marketer. Considering the fact that it's a one to one program which gives an advantage of interacting with the trainer real time & get answers for all you questions instantly
Damian
I have taken few other SEO Courses online and I must say this is the best. My trainer shares his screen & conduct the training. He provided step by step instructions which were easy to follow. If I had any difficulty in understanding any concepts or technique the trainer would spend extra time making sure that iam on track. I was assigned with a small task at the end of every session which kept me motivated. Highly recommended to anyone looking for a SEO training.
John Kairouz
It was a great experience pursuing the course from Digital Almighty Institute. The faculty provided us great support throughout the course period included back up classes if we had to miss a class. Thanks to Digital Almighty and the institute is highly recommended.
How it works
Complete end-to-end training & support for your organisation
Identify
Identify and analyze products, services, unique features, and audiences to help amplify the brand voice
Tailor
Develop customized and customer-centric digital marketing solutions for targeting customers or consumers through digital channels
Train
Train teams to utilize these exclusively customized digital solutions to achieve maximum KPIs and real growth
Certify
Digital Almighty provides certifications at the end of each training course to validate the training
Maintain
We provide support pre-training as well as post-training support to help you maintain the digital extension
Latest Posts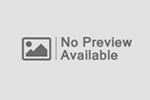 April 6, 2020
As human lives and public safety is becoming the top priority with the…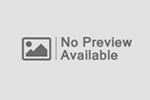 April 4, 2020
Internet Marketing or digital marketing is taking over traditional offline marketing for all…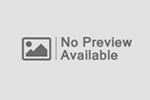 March 6, 2020
If you own a business but don't have a website, or you own…
Upcoming Trainings
| Course | Course Type | Duration | Dates | Timings | Days | Register |
| --- | --- | --- | --- | --- | --- | --- |
| Digital Marketing Professional Certification (DAPC) | Regular | 12 Weeks | 04 Dec 2019 – 19 Feb 2020 | 6 pm – 9 pm | Wednesday | |
| Digital Marketing Professional Certification (DAPC) | Fast-Track | 6 Weeks | 06 Dec 2019 – 11 Jan 2020 | 6 pm – 9 pm | Friday – Saturday | |
| Digital Marketing Masters Certification (DAMC) | Regular | 22 Weeks | 06 Jan 2019 – 01 June 2020 | 6 pm – 9 pm | Monday | |
| Digital Marketing Masters Certification (DAMC) | Fast-Track | 11 Weeks | 03 Jan 2019 – 14 March 2020 | 6 pm – 9 pm | Friday – Saturday | |
| Course | Course Type | Duration | Dates | Timings | Days | Register |
| --- | --- | --- | --- | --- | --- | --- |
| Graphics Design Specialist | Regular | 4 Weeks | 07 Jan 2019 – 12 April 2020 | 6 pm – 9 pm | Tuesday | |
| Graphics Design Specialist | Fast-Track | 2 Weeks | 10 Jan 2019 – 08 Feb 2020 | 6 pm – 9 pm | Friday – Saturday | |
| E-Commerce Specialist | Regular | 5 Weeks | 05 Jan 2019 – 12 April 2020 | 6 pm – 9 pm | Sunday | |
| E-Commerce Specialist | Fast-Track | 6 Weeks | 10 Jan 2019 – 28 Feb 2020 | 6 pm – 9 pm | Friday – Saturday | |
| Course | Course Type | Duration | Dates | Timings | Days | Register |
| --- | --- | --- | --- | --- | --- | --- |
| Digital Almighty Entrepreneurship Certification (DAEC) | Regular | | | 6pm – 9pm | Wednesday | |
| Digital Almighty Entrepreneurship Certification (DAEC) | Fast-Track | | | 6pm – 9pm | Friday – Saturday | |