Sanchit Jain
I grew my business website's traffic to 400% thanks to Digital Almighty SEO and I have launched several other websites and doubled my incomes in a span of few months. I have also recommended this course to multiple people. A must enroll course if you plan to become an internet marketer. Considering the fact that it's a one to one program which gives an advantage of interacting with the trainer real time & get answers for all you questions instantly
Damian
I have taken few other SEO Courses online and I must say this is the best. My trainer shares his screen & conduct the training. He provided step by step instructions which were easy to follow. If I had any difficulty in understanding any concepts or technique the trainer would spend extra time making sure that iam on track. I was assigned with a small task at the end of every session which kept me motivated. Highly recommended to anyone looking for a SEO training.
John Kairouz
It was a great experience pursuing the course from Digital Almighty Institute. The faculty provided us great support throughout the course period included back up classes if we had to miss a class. Thanks to Digital Almighty and the institute is highly recommended.
Latest Posts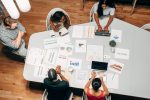 June 12, 2022
The digital world is the perfect paradigm representing the truth behind the saying…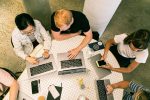 June 2, 2022
Nowadays, a strong digital or online presence is, in a way, indispensable for…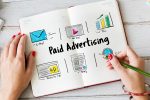 May 22, 2022
You search for something on Google and the websites displayed in the first…
Upcoming Webinars
No Events Available
Let's Make Your Journey Easier

Speak to our Career Advisor
Tell you requirements and get to understand what is better for you and how will it benefit you in future.

Attend a Demo Session
Decide after you experience live online learning session for free of cost.

Time to apply
Get the complete details and guidance from us to apply to start the world of knowledge.
Upcoming Trainings
| Course | Dates | Timimgs | Days | |
| --- | --- | --- | --- | --- |
| Course | 22 Sep 2019 – 28 Sep 2019 | 7pm – 9pm | Friday | |
| Course | Dates | Timimgs | Days | |
| --- | --- | --- | --- | --- |
| Digital Merketing Courses | 21 Sep 2019 – 28 Sep 2019 | 8pm – 10pm | Friday | |
| Course | Dates | Timimgs | Days | |
| --- | --- | --- | --- | --- |
| Specialisation Courses | 04 Jan 2019 – 08 Jan 2019 | 2pm – 4pm | Monday | |
| Course | Dates | Timimgs | Days | |
| --- | --- | --- | --- | --- |
| Entrepreneurship Program | 22 Sep 2019 – 28 Sep 2019 | 7pm – 9pm | Friday | |
Our Clients