The use of the internet was already prevalent, but since the past few years, the use of the internet for online marketing has witnessed significant growth. Digital marketing has become a new way to market products and services to customers online. If you want to have an active online business, here are some of the latest digital marketing trends that you must know in 2020.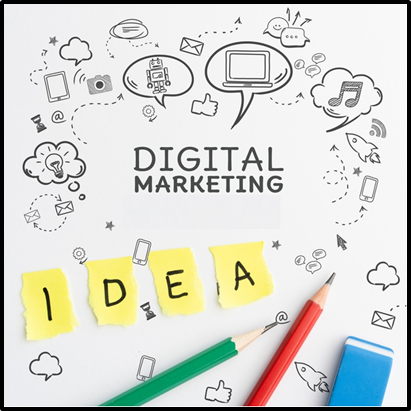 Digital Marketing Trends to Know in 2020-21
Voice Search – Voice search has existed for over a decade and was not considered important earlier. But nowadays, marketers all over the world are talking about how the increasing trend of using voice search will drastically affect the business online. Voice search gives immediate results due to which people don't open the websites. So, if you are using such a business model, try to change it according to the changing trends.
Content Marketing – Content marketing, or in simple words, video marketing has become a leading online business. As OTT platforms like Netflix, Hotstar, Amazon Prime, YouTube, etc. have become highly popular, they attract massive audiences. The growing audience on these platforms is creating a demand for more new content day by day. If you are looking forward to being a content marketer, start producing content regularly, and you will surely have many opportunities ahead.
Funnel Marketing – This is a new technique of online marketing used by the marketers, which is a little different from the ads you see on the internet. By creating these funnels, marketers first offer some free content or services, and when the user lands on their website, they offer their paid content. This increases the chances of generating and converting leads online. Funnel marketing is going to be much more effective and useful in the upcoming years.
Chatbot Marketing – Also known as AI (Artificial Intelligence), AI will become a dominating factor in almost all sectors globally. Every industry is using AI, and in the years ahead, it will be taking over many simple jobs. AI is used by marketers on their websites to create a chatbot to answer simple queries and questions and get in touch with their potential customers without going through the hassle of answering every call or message.
Micro Videos – Micro videos are a part of funnel marketing in which you create short videos of 1-2 minutes and within give out all the required information and provide a link to your website for further details. These short videos will become very useful for gaining the audience's attention who can become potential customers but are not interested in watching lengthy content.
The best and most effective way of having a successful business online is by establishing yourself as a brand. Learn all the skills and techniques of digital marketing and create engaging and captivating content regularly. Once your name becomes trusted by the tour target audience and establish yourself as a brand, everything you promote or offer will sell for sure. Digital marketing is the most cost-effective way to enhance brand reputation with the best ROI.
Become a Digital Marketing expert by specializing in Social Media, Content Marketing, Branding, Marketing Analytics, & Public Relations with a Digital Marketing Course.
Digital Marketing is a mandatory skill for a large number of professional roles in the industry today.