Digital marketing has revolutionized the way businesses market their products, services, and brand. Millennials are now seeking a career in SEO, SMO, Content Marketing, Website Development, and many other digital marketing tactics.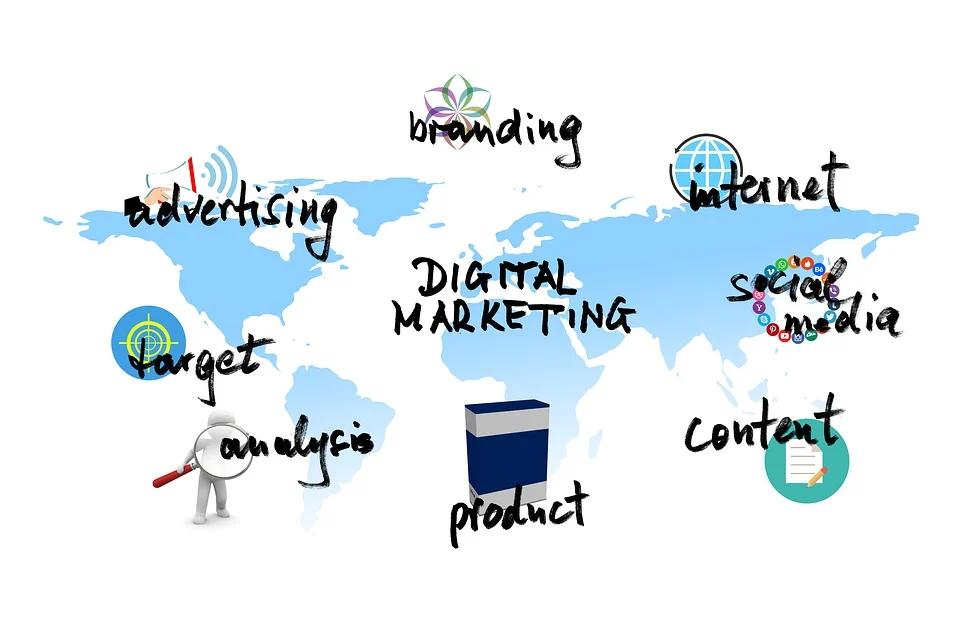 It's true that digital marketing employees get a handsome salary even for fresher candidates but they also need to give that level of performance. That's why everyone who wants to make career in digital marketing prefers to go for digital marketing internship.
What does Digital Marketing Internship entail?
An internship in digital marketing means learning essential skills and earning real-world experience. Having enough skills, knowledge, and experience is the key to excel at what you do. It will provide you with the hands-on experience you need to gain. Plus, it will enhance your knowledge and understanding of complex topics and current industry trends.
Though there are both paid and unpaid internships, you should not choose the internship solely based on stipend.
While looking for a digital marketing training institute for internship, check the following:
Affiliations and certifications –to ensure that the institute is recognized
Infrastructure and work environment – that inspires you to work and learn as well as motivates you to accomplish your internship objectives
Offers live-projects and practical websites to work on within deadlines– so that you practically learn how to implement real-time digital marketing strategies and campaigns based on your specific field.
Offers flexible schedules – to work part-time or full-time to fit your schedule
Placement assistance – check whether the institute genuinely assists with job placements
Responsibilities of a Digital Marketing Intern
As a digital marketing intern, you will be developing and managing digital marketing activities and you will be responsible for achieving the goals of a live-project through your digital creativity. The goals might be set by either you as a digital marketing strategist for the project or by the owner of website, i.e. the client.
The goal could be ranking a specific product or service keyword, reducing the bouncing rate of a website, increasing the traffic to a website by running a campaign, increasing conversions, and so on.
While doing digital marketing internship, your role will depend on the course or training you choose. However, you can expect to work on the following tasks.
As a Digital Marketing Intern, you are Responsible for:
Developing clear and actionable digital marketing strategies based on the project's goals
Identifying the audience and gaining industry insights for the projects assigned to you
Creating content or code for various media platforms
Examining data analytics reports to better understand the effectiveness of strategies implemented
Performing market and consumer behavior analysis to learn current market trends and aligning your strategy to them
Understanding how latest digital trends and tools impact their customers and end-users
Increasing sales and publicity of the website's (i.e. client's) offering
Identifying solutions and interacting with your peers and clients to collaborate and fulfill a shared goal.
This is not all.
You may be asked to create and implement social media strategies that help clients to market their business on different social media platforms. 
Digital marketing interns also have other responsibilities, such as assisting the team with Email Marketing for campaigns, newsletters, and subscription letters.
You may need to prepare monthly reports for clients as well.
All these duties and responsibilities help you gain insights into how digital marketing companies work and how you can help clients in boosting their human traffic, leads, and ultimately, return on investment.
Since you are expected to work and meet the standards like other team members, you will experience what it is like to work as a digital marketing professional in a company.
"Always remember, your focus determines your reality."
George Lucas
Skills of a Digital Marketing Intern
Some companies require Digital Marketing Course Certification to work as an intern. Besides, you may also need to have some basic knowledge of Social Media Platforms and Content Management Systems such as WordPress. Other important skills include excellent verbal and written communication skills and organizational skills.
Looking for Digital Marketing Internship? Contact us. https://bit.ly/2xqwqOY