Remote learning is the new trend and it has its own advantages when we talk about online digital marketing courses over traditional classroom programs. Online courses are beneficial for both students and working professionals. Digital marketing is one of the hottest professions in today's internet and the content-driven world and it gives a professional edge throughout the career.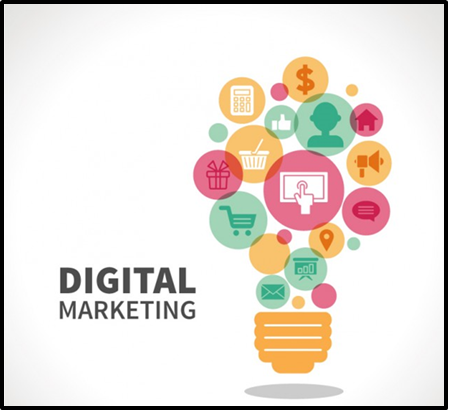 If you want to learn different digital marketing skills to pursue a career as a certified digital marketing professional but don't have enough time to join a regular classroom program, then an online digital marketing course can be the best choice for you. It has everything to offer that a classroom training program has and some additional benefits of remote learning at your comfort.
Here're some of the most common benefits of joining an online digital marketing course:
Self-paced learning: When you join an online training program, you can customize your course module and learn at your own pace according to your own schedule. This is the key advantage of any online course for the college-going students, full-time working professionals, who simply don't have the time to go to a class. They can complete their training in their own time after college, after work, or on weekends as per their availability.
Practical training from the beginning: Digital marketing is about working on the internet and web-based application to deliver its services. With an online digital marketing program, your practical training starts from the very first day of your online session by becoming savvy with the computer, internet, and other web-related services with real-life experience. It helps you stay relevant to your study for digital marketing skills.
Recorded lessons: This is one of the most important benefits of online digital marketing programs as you can get recorded lessons, classes, webinars, written content, and other related study material in digital format. This adds more value to your study as you can finish studying the parts you have missed through the recorded class if you miss anything. You may get lifetime resources and past-training support in your career growth.
Cost-effective: Online digital marketing programs offer a more personalized option for choosing a course that best suits your interest and requirements. These programs are easily accessible too in various forms and can reduce the expenses on on-campus programs. There is no cost of traveling, as everything is available online at your home's comfort.
No need to commute: To attend your training programs and lectures, you don't need to travel or commute to any campus or institute. It saves your time, energy, and money altogether. All you need is a computer and a working internet connection to attend your lectures at your home.
Who can join an online digital marketing course?
Marketing professionals
Professionals in other domains
Students & freshers
Business Owners & Entrepreneurs
Individuals who want to open their own digital marketing agency
If you feel comfortable with any learning process, it can offer you the most benefits throughout your studies. This is also true with online digital marketing course, if you find it interesting with your schedules, you can get the most out of it.