Graphic designing is itself a creative, fun, and exciting job. You can unhesitatingly follow graphic designing as a career path in Dubai if you are in love with art and have an inclination towards technology and innovation. Why Dubai?
Dubai is a futuristic city that is filled with endless opportunities for creativity and talent. Millennials, entrepreneurs, and businessmen from around the world come to Dubai to set up companies in various arenas.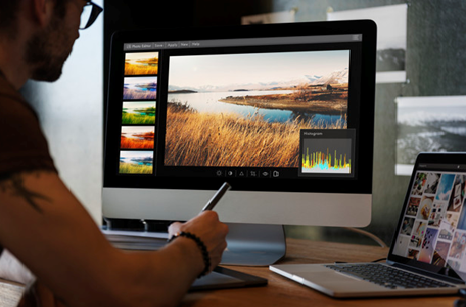 Thus, being a graphic designer, you can engage with many companies and work on projects in Dubai. You will start every day knowing that you will create something new and do something you love. All you need to do is to give wings to your dreams and career. How?
Join graphic design courses in Dubai from one of the reputable institutes and gain the right knowledge, skills, and hands-on experience to kickstart your career.
Check out the reasons mentioned below if you are on the fence whether to choose graphic designing as your career.
Graphic Designing Is Always Evolving.
There is no such thing as stagnant in this career. As a graphic designer, you will always evolve and improve. Learning the rules or some principles is never enough (though extremely important) for graphic designers. It is all about how you can use your creativity to solve clients' problems. Modern graphic designers are even working with innovative techs like AR and VR. There is always scope for learning new things.
Graphic Designing Will Never Go Out of Trend.
Do you fear that your chosen profession will not be in demand in the upcoming years? You can rest assured that the job of graphic design will neither go out of vogue nor be taken up by the robots. Thinking and creativity are the two things that will always require humans. Even though simple designs could be automated, it requires only a skilled graphic designer to develop holistic brand logos, banners, cards, etc.
Graphic Designing Is can lead you anywhere
Once you complete your graphic design course(s), several career opportunities open up for you. You can venture out into design studios, editorial designs, work with a major publisher, join sports brands, or an online marketing company. You can either work as a freelancer or a full-time employee. The majority of businesses require a graphic designer to develop designs for them.
Graphic Designing Allows You to Mingle with Different Personalities.
A graphic designer is never alone. Most often, they are a part of a creative team or collaborate with the clients to come up with the best design solutions. You will often cross paths with content writers, marketers, advertisers, public relations professionals, and others. You will be communicating, sharing, and developing ideas with various people from every industry.
Graphic Designing Gives You the Potential of Changing the Vision.
Graphic designers are the ones who change the way people see the world. You come up with designs and ideas that can bring out positivity, emotions, and innovation. As a graphic designer, you will explore how to motivate, stimulate, influence, and inspire people and change their perception about something.
If all these reasons are inspiring you, then graphic design is definitely your kind of profession. Choose from the recognized graphic design courses that also facilitate mentorship to provide the right path and kick start your career in Dubai. Want to get started with your graphic design course in Dubai now? Contact us today.