In the age of learning and education, our choice of career and profession matters a lot. While growing up and coming at a certain age, we finally face the challenge of making career choices that help us in growing and forming a life out of it. There are tons of career choices that can meet everyone's interests and requirements. We are living in an age where our modern generation doesn't really want to do something that has been a traditional choice for most people. They want to do something creative and interesting that can retain their interests and don't make them feel like a burden.
One such career choice is digital marketing that has become a popular option among the young generation who not only finds it creative but absolutely functional also. The digital marketing course doesn't come with an educational background barrier. Anyone can pursue the course and strengthen their practical knowledge about market trends and strategies. The professional teachers and experts who are associated with digital marketing cover all the major aspects including social media marketing, content marketing, Google analytics, sales funnels, paid advertising, search engine optimization, and e-mail marketing so you are not learning just one specific subject but many.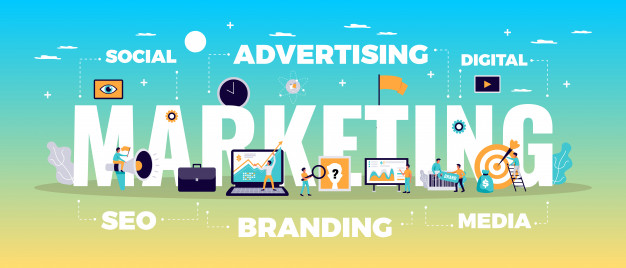 In recent times, digital marketing has become a popular path among the younger generations. When talking of its scope, there are massive job opportunities such as web analyst, SEO Executive, content marketing executive, line reputation executive, digital branding head, digital marketing strategist, Google ads specialist, email marketing specialist, affiliate marketing, professional blogger, etc that can be followed after completing the course.
The Internet has been the most fundamental change during my lifetime and for hundreds of years.
Rupert Murdoch
Here are the following Reasons for Joining the Digital Marketing Course –
Massive Career Options – Digital marketing course offers numerous career opportunities to the people pursuing it. The opportunities can really shape a person's career and make him/her a successful digital marketer. Depending on the knowledge and skills of a person, they can also get a chance to work in big firms like Google, Facebook, Twitter, and so on.
Flexible -After completing the duration of a particular course the first thing that one thinks is about the job that the course will get them. The working hours in digital marketing jobs are so flexible and the work can be operated from anyplace. You can work from home.
Better Salary Package – People are earning high salary packages in digital marketing jobs so entering this field will be a fruitful decision in order to shape a career. Depending upon the skills and experience, a person can earn hike up to 30-40% in the profile of SEO, SMO, and PPC. Initially, a person works as a fresher then his/her position changes as Digital Marketing Executive, Digital Marketing Specialist, Digital Marketing Analyst, and finally Digital Marketing Head.
Join the digital marketing course and turn your dream of becoming a renowned digital marketer into reality.